Hoofddorp, 12 April 2021 — The Microsoft Digital Transformation Platform group has awarded 33 Power BI experts the title of 2021 FastTrack Recognized Solution Architect. Dutchman Marc Lelijveld, who works for digital service provider Macaw as a data and AI consultant, is among this select group permitted to use the title until 30 June 2022.
Expertise and experience
Based on a thorough evaluation this prestigious title is awarded to a solution architect who has in-depth knowledge of the Microsoft Power Platform and can apply that expertise to create high quality practical solutions for clients.
A number of criteria have to be met in order to be eligible. For example, the candidate must be entered by a Microsoft partner and be employed by a partner holding a Gold certificate in Data Analytics MPN Competency. The architect must have at least two years' experience of working with Power BI and at least five years' experience of Enterprise BI solutions. Two further requirements are two years' experience as an Enterprise BI architect with a track record as lead architect for more than two Power BI in-production implementations with at least 200 active users. Other aspects considered as part of the evaluation include the candidate's passion, tenacity and customer empathy.
High potential
Marc Lelijveld has already built up an impressive track record during his short career. In addition to this new FTRSA title, for two years in succession he had already been designated a Microsoft Most Valuable Professional (MVP) in the Data Platform area.
As a Power BI fan and expert, he constantly looks for ways and tools to turn data into action. He works to put the Power Platform features and services to best use to enable companies to achieve their goals. He believes in peer learning and actively contributes to the Microsoft community by sharing best practices, new Power BI functionalities and opportunities.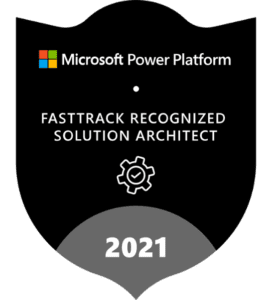 Marc is both surprised and delighted to receive the title: "It means a great deal to me that my name is now on this list alongside some of my great role models, such as Reza Rad, Paul Turley and Prathy Kamasani! These are people who have inspired me and whose vision and imparting of wisdom I truly admire." He added a few words of thanks: "I would like to thank Microsoft, particularly the product engineering and CAT teams, for this recognition and the confidence placed in me. I am grateful to my employer, Macaw, for the support and opportunities given to build on my knowledge and experience, and demonstrate my expertise, as well as the clients for their faith and being able to show them what I can do. And, last but not least, doing something that is so great – which is using technology to solve problems and so help them be successful."