Challenge | 'We're
digitizing
, but we're not transforming'
The pace of digital transformation has accelerated. Economic circumstances require organizations to have greater flexibility and resilience, and digitization is a crucial part of this. But even more than with other strategic initiatives, it's difficult in practice to connect up different initiatives. Coordination between business and IT is insufficient due to lack of knowledge and an information overload. Goals and interests are unclear, which means a lack of direction and priorities. With this workshop we offer a solution to this!
Clear goals and a roadmap for your
organization
in a single day
From loosely connected initiatives to connecting the dots – we can help you. Together we will create a roadmap containing clear goals, a schedule and a briefing to help you get your stakeholders on the same page.
Within one day you will gain clarity about the following: 
Goals and Results.

What are you working towards and what are

measurable results in that context? How can we ensure that you transform while

keeping your day-to-day business running?

 

Affected Stakeholders.

It is important to understand how the projects involved in your transformation affect the day-to-day practices of your various stakeholders. This will enable you to see

which projects are interdependent.

 

Plan & Roadmap.

By the end of the workshop you will have a detailed plan with a clear

roadmap: the goals you will work towards, the results that will

 

enable you to gauge your success, and the tasks each person will be responsible for. All of this is arranged on a timeline, based on the interdependence of the different projects within your digital transformation program.

 
Program
Thick reports just end up in a drawer. That's why we avoid them. We get straight down to work with the best practices from our Strategy and Consulting unit. In clear blocks we focus in on: 
the strategic course, goals and metrics.

stakeholders.

risks and priorities.

timelines and coherence.
We end with a clear executive briefing to make sure that your internal and external stakeholders at the strategic, tactical and operational levels are all moving in the same direction. 
Practicalities
Date: on request.

 

Duration: 1 day

 

Location: our head office in Hoofddorp or we can come to visit you.

 

Cost: free

 
Your personal advisor
Harry Boers | Digital Strategist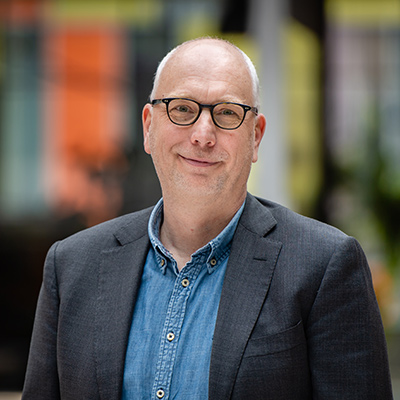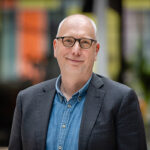 I help management teams carry out and achieve their ambitions in an accelerating digital transformation. I do this by connecting marketing, IT and business, and by creating and supporting roadmaps and change programs. Like to exchange ideas? I'll be happy to talk with you! 
Tel: +31 6 26793597
Email: harry.boers@macaw.nl