Peace and love, beats and beans on every channel
"Peace and love, beats and beans" – under this banner Melitta is transporting its concentrated coffee expertise to no less than three major festivals in Germany and celebrating the good old coffee break as a lifestyle.
Macaw has supported the conception for the "Melitta Festival Tour" from the very outset as well as the campaign communication on various digital channels – from the central campaign website Melittafestivaltour.de, to influencer content for YouTube and Instagram, and all the way to a festival chatbot in Facebook Messenger.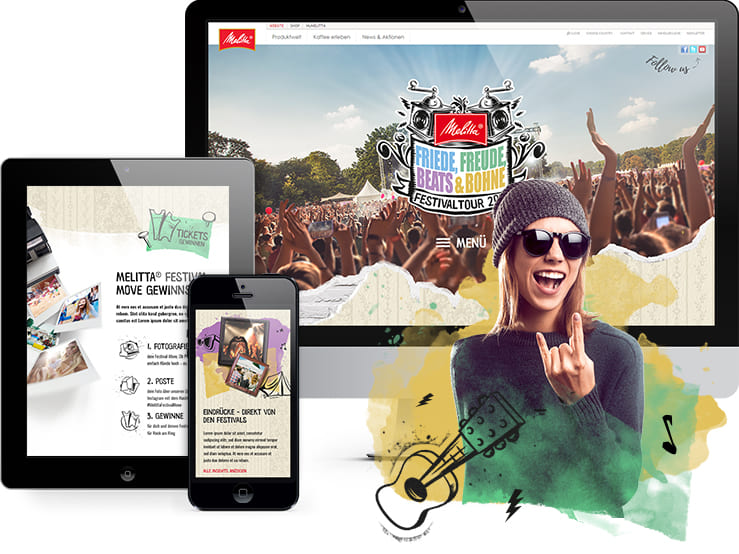 Influencer marketing to directly approach the target group
With the festival tour, Melitta is underscoring its modern brand image and setting itself off from the competition in the coffee segment.
In order to ensure the greatest possible reach and authentic appeal to the target group, Melitta is relying on cooperation with various influencers. The content production of YouTuber FittiHollywood, ItsColeslaw and Sonny Loops for their respective social media channels is being coordinated and supported on site at Rock am Ring, Hurricane and Lollapalooza Berlin together with Macaw – just like the content development for the brand's own Melitta channels on Facebook and Instagram.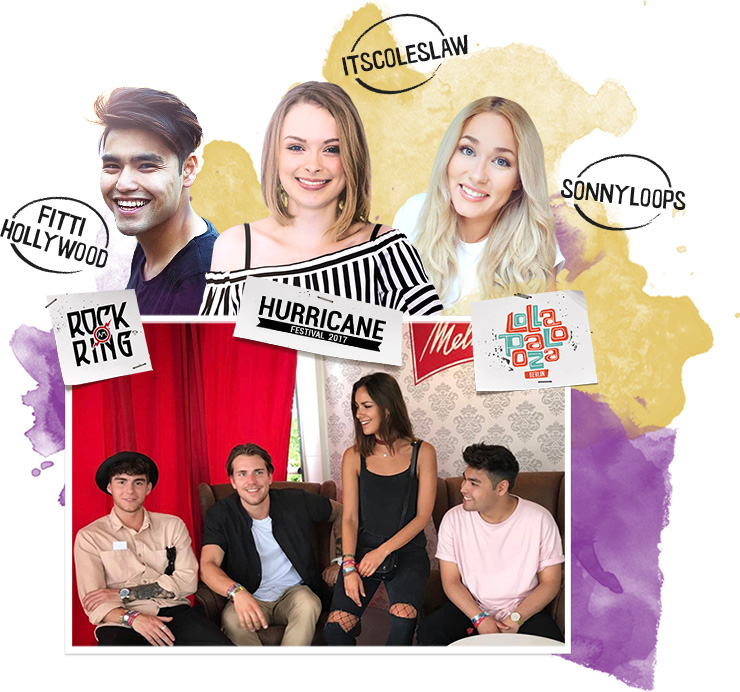 A festival chatbot as an additional activation tool
The hub for all online communication is the mobile-optimized campaign site Melittafestivaltour.de with all important information relating to the Melitta festival tour, videos and pictures of the festival stops as well as links to the relevant Melitta social media channels. A lot of attention to detail has also been devoted to the design of the site – with specially created icons and a stop-motion technique for the animated navigation.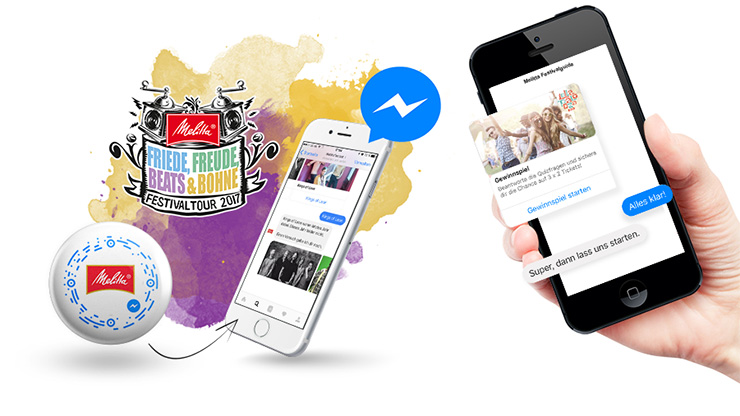 To ensure reach and interaction before, during and after the festivals, Melitta is initiating various activation measures together with Macaw. In addition to two ticket competitions with user-generated content, this also includes a chatbot in Facebook Messenger. In the communication with "Lola – the Melitta Festival Guide", users can, among other things, win last-minute tickets for Lollapalooza Berlin, get a free coffee and be informed at any and all times about Melitta promotions at the festival.
Looking for a creative partner?
Macaw has an extensive track-record in converting marketing campaigns and setting up successful content strategies. We do this for well-known brands such as Heineken, KLM, Henkel and Vorwerk. Need a sparring partner or personal advice? Our experts will be happy to help you, please contact us.