Why a Content Hub is indispensable for the marketer
As marketers, we work on a daily basis to create the right personal experience for our customers for every channel. This involves a great deal of content creation and distribution, especially for organizations that position their brand in different countries and languages.
In practice, you can soon end up with a content crisis. You're probably familiar with the experience: content is scattered across all kinds of places such as Microsoft Teams, Dropbox, Outlook and Google Drive. Who knows where to find anything? Everything from images to catalogues is on different hard drives and server stations. And then there's the question of version management. What's the latest version of this blog, and where's the original image for that message?
Coordinating all this content takes up a lot of time that you would rather spend on new ideas and optimization. When you work on campaigns with multiple teams and external agencies, a challenge often arises in terms of uniformity and corporate identity. The final straw in the content crisis is that everyone gives their own twist to your organization's look and feel! A way of working evolves that's time-consuming and expensive. In the worst-case scenario, outdated data are used or unlicensed content is published. How can you prevent this?
An end to the content chaos
With a Content Hub such as Sitecore's you can create and distribute content efficiently and successfully across different channels and in multiple countries. In this webinar, our expert will show you:
How a Content Hub works: efficient, decentralized, global management of your digital assets.
How to plan and roll out campaigns, product launches or sales presentations with different teams.
How the Hub helps you achieve your marketing goals
About the presenter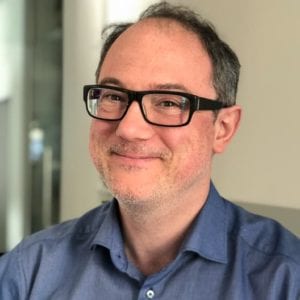 David Hefendehl | Head of Digital Marketing at netzkern – part of Macaw
David has worked at various agencies since 1998. Having held roles from developer to project manager and web data analyst, he has an unrivalled knowledge of the digital marketing profession. In 2006 he moved to London and joined Pod1 as an eCommerce Consultant for well-known brands such as Kurt Geiger, Matchesfashion and Barcelo Hotels. After returning to Germany, David joined netzkern in 2011 as Head of Digital Marketing and a board member.
Netzkern is part of Macaw and has been a loyal partner of Sitecore since 2006. Read more about our partnership here.